1. Let us know about you, and the organization you represent.
I'm Mikel Irijalba, from Hirudi Sistemas 3D and our enterprise is an enterprise that works with a lot of additive manufacturing technologies. And we have different, we provide different services to our clients, for example, we do Additive Manufacturing Engineering to make parts for clients, and we also do a consultancy, Additive Manufacturing Consultancy to help our clients to have good criteria around these technologies that are not very known in all enterprises as they are new.
We also give training in different technologies, in different Additive Manufacturing technologies and also in Design, and in different sectors such as Industry and Education. We also provide training in Education. And finally, we also do Production in different technologies. My role in this enterprise is as CTO, we have a technical office, made up of 4 people, well 5 and all together we make these different services.
2. Why did you choose Meltio wire laser metal 3D printing solutions?
We chose the Meltio LMD Technology firstly because the price of the parts is lower than other technologies. On the other hand, a good reason was the price of the system, to make metal parts. Another very important reason was the density of the parts and metal integrity of the parts and the different materials we can print without much cost in changing one material to another material. We chose the M450 because, at this moment, our goal which was to bring the technology to the enterprises was the cheapest, and maybe with the use of the technology we would choose the Robot Arm, but yes, this was the reason.
3. Share your experience with Meltio. What are the Positive aspects and aspects to improve Meltio's technology?
The positive aspects would be for example that the time that you use to make parts is less than when we use other metal technologies. At the same time, it could be faster in comparison with WAAM. We know that WAAM quality is different but if we've to say something about this, yes, it could be a bit faster but we're happy with this. The other reason is the ease of use for the user, because, we saw it was easier than other technologies.
On the other hand, another positive aspect is that we can use different materials that aren't in the portfolio, so this is an open material platform, it's another good reason for us, another good aspect. Another advantage could be that now, for us, it's very useful to have the Meltio Horizon Slicer, which we tried as beta testers and another positive thing is that you're always improving this software because this software, at first, as is often the case with software, wasn't perfect but now for us is becoming more useful when making parts.
Another positive aspect that we've seen, for example, is the process control and how it works. Another positive thing is the, I don't know in English, the recycle availability of the plate. Another positive aspect could be, for example, it's very fast to start a job and to start printing and that would be all I think.
Another thing concerning the material feeding system or the change of the material could be faster. We have used this machine since a long time ago and we know how to do it but for new users can be challenging.
Another positive thing is that 90% of the time, Technical Support solves our problems quickly, in the expected time.
4. How do you think Meltio technology is improving industrial processes? What would you do to improve these processes?
Good question. I would say we've tried a lot of times to replace traditional manufacturing, like CNC or milling, I would say we have a lot of problems competing with others because of the problems we faced with traditional manufacturing, 95% of the parts need to be post-processed by a CNC or be milled. When we go to visit people who work in the milling industry, they usually have problems when positioning the part correctly and I think it is something that could be improved, I don't know how but the zero position is difficult for them.
It's difficult for them to get this position. We have a lot of parts that we have machined or milled and there's a problem, it increases the price of the milling, they say: I need lots of hours to place this in the plate, so I think it could be better, it depends on the geometry and other things but I think this is a problem, I think people can sometimes refuse to create parts with the Meltio technology because of the regulation. There's a wall we have to pass and adapt to the regulation.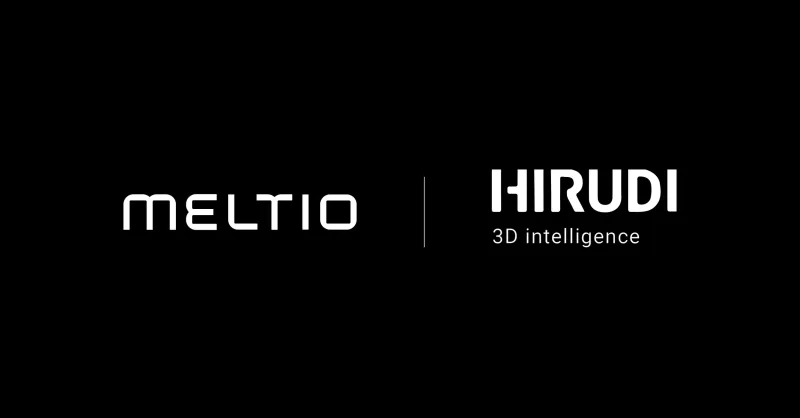 5. Could you share any application/case in which you have obtained significant savings with the use of Meltio technology?
We have a case published on Linkedin, that was an air diffuser, the result was significantly better than the traditional manufacturing process, it was welded sheet metal boiler making and it results a benefit because we didn't have to mill or machine the parts. The cost of the part is higher through traditional manufacturing, 2 or 3 times more in comparison to what we achieved with Meltio technology. It was a case that's most significant case to speak about. We reduced costs. We have made other parts but the benefit was more in terms of the speed to create the part.
6. Which would be your ideal way to collaborate with Meltio?
For example, our ideal way to collaborate with Meltio could be for the clients we have near us, in the North of Spain, to make like a success plan for the clients to make their first parts with them, to help them to start printing and design with this technology. This collaboration would increase the success ratio of the parts of the client and the global opinion of the customers as it's very important for them to know how to use the machine because otherwise, the machine could simply stop running in their enterprise facilities.
Another form of collaboration we would like would be helping to improve the usability or different things of the machine, as we have made in the case of Meltio Horizon with the status of beta testers because we did a lot of trials in our facilities. Also, it would be interesting to make applications with Meltio. We would be competitive in Automation because we have a lot of knowledge about this sector in our team, another sector could be the manufacturing of molds, and another sector could be the Engineering Industry or enterprises don't make machines for others, not machines with a lot of production, so personalised machines for others.

Now, we're working to make more air diffusers that I have told you about before. On the other hand, we are looking to make some parts for competition automation. Another project we want to start is with an enterprise here that would be mold stamping, with respect to internal cooling channels.
7. What are your main interests/expectations in the short and medium term with Meltio?
For us, increase the deposition ratio and offer more technical information about metallography, all things that clients can ask for, especially in some sectors where it's difficult to enter without this. Another very important thing is the size of the machine, it could be a bigger machine, a bigger M450 machine, with better access or rotary plates inside the machine. The next step could be to find a way to do bigger parts, I don't know if it's possible to make bigger parts than now. Finally, to increase the range of materials, I know it's something you work on every day and position it to post-processes.